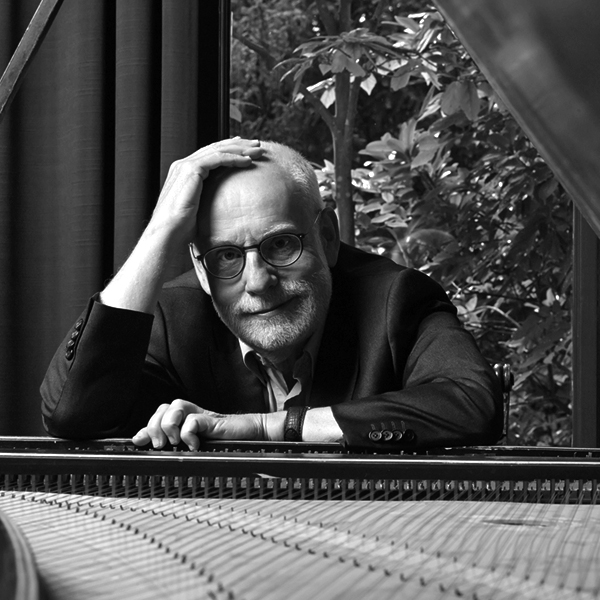 © Hans Morren
Thursday, June 30 2022
INAUGURAL BACH
19.30 p.m.
 L'Auditori (Sala 2)
Cantatas with Ton Koopman
Ton Koopman returns to Bachcelona to celebrate the 10th edition of the Festival. At the head of the soloists of the Salvat Bach Grant, of the Bachcelona Consort, and of the Akademie prepared by Lluís Vilamajó, he will offer us two well-known cantatas of the Kantor of Leipzig which are highly esteemed, especially for the luminous dancing final chorus, Jesus bleibet meine Freude. The two works include the trumpet in their organic instrumental ensemble, something that gives them a splendid festive tone that is perfectly suited to the celebration for which they were written and which moreover coincides with the start of the Festival!
Salvat Beca Bach Soloists
Elionor Martínez, soprano
Lara Morger, alto
Ferran Mitjans, tenor
Oriol Mallart, bass
Bachcelona Akademie
Sopranos: Elionor Martínez (solista), Andrea Martí, Inés Alonso i Rita Morais. Altos: Lara Morger (solista), Amalia Cuena, Maria Morellà y Helena Tajadura. Tenors: Ferran Mitjans (solista), Roberto Redondo, Josep Rovira i Marc Martínez. Basses: Oriol Mallart (solista), Lluís Arratia, Joan Climent i Lucas López. Preparation: Lluís Vilamajó. Diction coach: Rochsane Taghikhani
Violins: Sara Balasch, Paula Sanz, Irene Martínez, Laura Estévez, Marta Guillén. Viola: Nina Sunyer Cello: Feliu Llobet.
Bachcelona Consort
Trumpet: Jonathan Pia. Oboes: Katy Elkin i Daniel Ramírez. Violins: Catherine Manson, Alba Roca. Violes: Núria Pujolràs Cellos: Guillermo Turina. Fagot: Carles Vallès. Violone: Oriol Casadevall. Organ: Daniel Tarrida
Ton Koopman, organ and conductor
BWV 10 Meine Seel erhebt den Herren
BWV 147 Herz und Mund und Tat und Leben