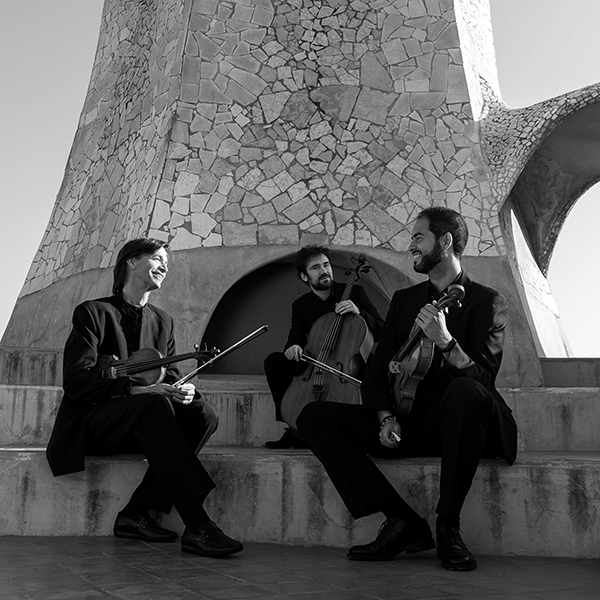 © Frederic Hernández Torner (2021)
Thursday, July 8
GAUDINT BACH
7.00 p.m. La Pedrera – Casa Milà
Liceu Chamber at la Pedrera
The closing ceremony of the Festival will take place in collaboration with the musicians of the Gran Teatre del Liceu who will be offering us the Goldberg Variations in chamber music format. The transcription for this string ensemble highlights the polyphonic wealth of this emblematic work of J.S. Bach, allowing us to discover all its nuances and internal textures. We are privileged to have the presence of Kai Gleusteen, concertmaster of the orchestra; Albert Coronado, first violist, and Oscar Alabau, who was also a resident of La Pedrera.
This concert forms part of the SOLIDARY BACHCELONA. Part of the box-office takings will be given to Xamfrà, a centre devoted to promoting social inclusion through music and the performing arts.
In the event in which you cannot attend the concert or if you wish to make an additional donation, you can make a contribution through the "Solidary Front Row".
Kai Gleusteen, violin
Albert Coronado, viola
Oscar Alabau, cello
Goldberg Variations, BWV 988.
Aria, 31 variations, aria da capo.