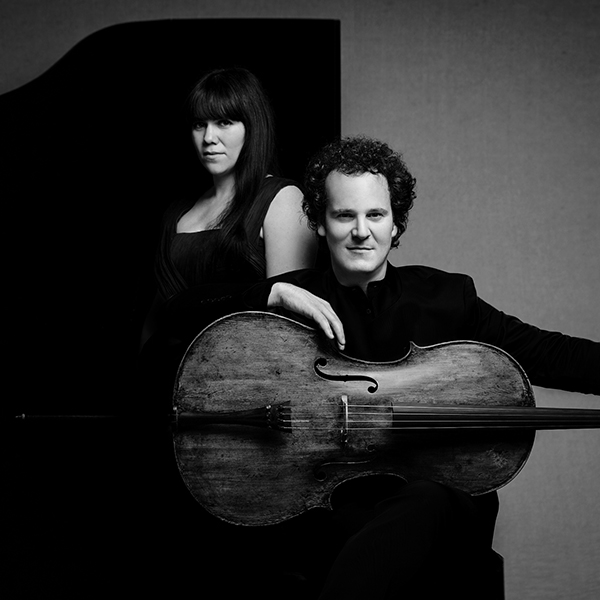 © Molina Visuals
Tuesday, July 6
CHAMBER BACH
8.30 p.m. Recinte Modernista de Sant Pau

 - Sala Domènech i Montaner
Duo Cassadó
The Duo Cassadó is a renowned chamber music ensemble. Formed by pianist Marta Moll de Alba and cellist Damián Martínez Marco, the duo has performed all over the world, with an enthusiastic response from both audiences and critics. On this occasion it presents a reflexive programme on Bach's music, including works of great depth by Zoltan Kodály and Arvo Pärt.
This concert forms part of the SOLIDARY BACHCELONA. All the box-office takings will be given to the Ana Ribot Foundation, which is devoted to caring for people with Alzheimer's.
In the event in which you cannot attend the concert or if you wish to make an additional donation, you can make a contribution through the "Solidary Front Row".
Cello suite 3 BWV 1009
Johann Sebastian Bach (1685-1750)
Prelude
Allemande
Courante
Sarabande
Bourrée 1&2
Gigue
Adagio for cello and piano

Zoltan Kodály (1882-1967)
From Jewish Life.
Prayer Supplication Jewish Song
Ernest Bloch (1880-1959)
Spiegel im Spiegel
Fratres
Arvo Pärt (1935)