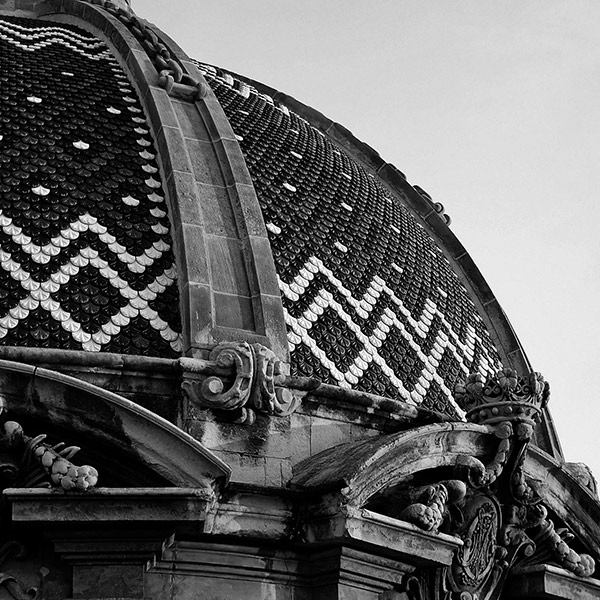 Tuesday, July 6
BACH IN LA MERCÈ
18:00 p.m. Basílica de la Mercè
ESMUC Organists and Soloists
Here we will offer a selection of J.S. Bach's most emblematic cantatas, including arias, transcriptions from the instrumental symphonies, and even the wonderful variations on the cantata BWV 12 Weinen, klagen, sorgen, zagen composed by Franz Liszt.
In addition, this concert will allow us to enjoy the new organ of the Basílica de la Mercè. Built by Grenzing, it is a unique instrument due to its dimensions, the richness of its registrations and the incomparable acoustic of the church in which it is housed.
This concert forms part of the SOLIDARY BACHCELONA. All the box-office takings will be given to the Obra Mercedària Foundation, which is devoted to the social reintegration of people who have been in prison, accompanying them throughout the process.
In the event in which you cannot attend the concert or if you wish to make an additional donation, you can make a contribution through the "Solidary Front Row".
Maëlys Robinne, soprano
Maria Bustorff Amaral, alto
Jaime González-Sierra, organ
Víctor Hernández, organ
Berenguer Montserrat, organ
José Martín Ríos, organ
Cantata BWV 29 Sinfonia
(transcription Alexandre Guilmant)
Jaime González-Sierra Moreno, organ
Cantata BWV 29 Aria soprano: Gedenk an uns mit deiner Liebe
Maëlys Robinne, soprano
Jaime González-Sierra Moreno, organ
Cantata BWV 106 Sonatina
(transcription Alexandre Guilmant)
José Martín Ríos Roa, organ
Cantata BWV 12 Aria alto: Kreuz und Kronen sind verbunden
Maria Bustorff Amaral, alto
José Martín Ríos Roa, organ
Cantata BWV 21 Einleitung und Fuge
(transcription Franz Liszt)
Víctor Hernández Barrios, organ
Cantata BWV 21 Aria soprano: Seufzer, Tränen, Kummer, Not
Maëlys Robinne, soprano
Berenguer Montserrat Robert, organ
Dueto BWV 1083 Tilge, Höchster, meine Sünden
Maëlys Robinne, soprano
Maria Bustorff Amaral, alto
Berenguer Montserrat Robert, organ
Variaciones sobre Weinen, Klagen, Sorgen, Zagen
Franz Liszt (1811-1883)
Berenguer Montserrat Robert, organ